Saturday morning of the 2015 Outer Banks Skim Jam greeted competitors from both U.S. coastlines, Mexico and Brazil with light onshore winds and crystal clear water. With a sunny forecast and high tide around 10 a.m., the men's pros were set to hit the water first. A farewell speech was made by Skim City Greg following the riders' meeting and then heats were underway. Due to the sandbar at 5th Street, most waves were slightly out of reach, but pros such as Jackson Tenney, Juan Carlos Nazario Enciso (Bullo), and Morgan Just managed to sneak a few fun liners off the north corner of the competition area. Shortly after the first round was completed, winds picked up out of the southeast and the tide began to drop, forcing the following divisions to battle it out in less than perfect conditions. With the thought of better conditions in the morning, everyone was hungry to make it to day two, which made for a great afternoon of competition.
Sunday morning presented a much more promising day of competition with offshore winds and reachable liners rolling through the contest zone. With three men's pro rounds still to complete, the pros were first in the water and finals day was underway. Heats were stacked and the crowds were present to witness the final day of competition. Later on in day two of the contest, the professional women heat was run. The talent of all four women professional riders made for a tight competition, with Casey Kiernan walking away with the win.
We would like to thank Greg Krolczyk for his many years of service to the sport and to the many years of running this contest.
Men's Division
1st- Sam Stinnett
2nd- Perry Pruitt
3rd- John Akerman
4th- Jackson Tenney
5th- Sam McCoy
6th- Morgan Just
Women's Division
1st- Casey Lynn Kiernan
2nd- Ellen Wood
3rd- Libby Rendall
4th- Alexandra Badie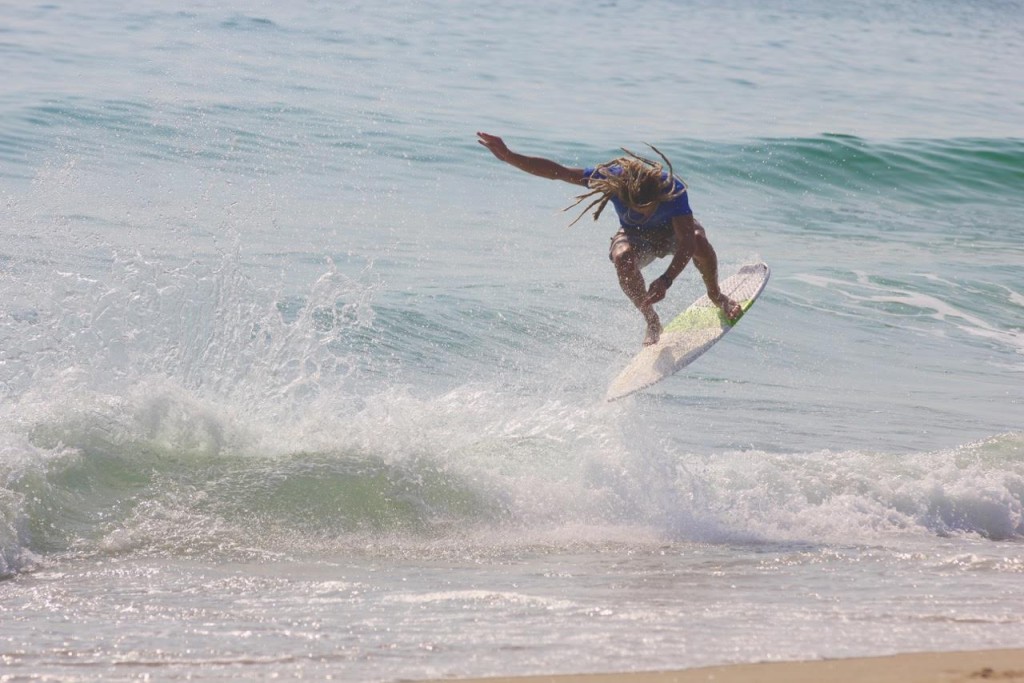 Pictures by Skim Laguna Socal Facebook / Instagram