Following a incredible final event 3x World Champ Sam Stinnett and first time World Champ Casey Kiernan posed for a photo with their UST trophies in hand.
Both riders had locked down the 2014 title prior to the final event but both placed will anyway with Sam landing in third and Casey landing in sixth at the event.
Sam hails from Laguna Beach CA and has been champion 3 of the past 4 years.  Casey is a Florida native and this is her first time winning the UST crown.
Congrats to all UST competitors and we look forward to seeing you again in 2015!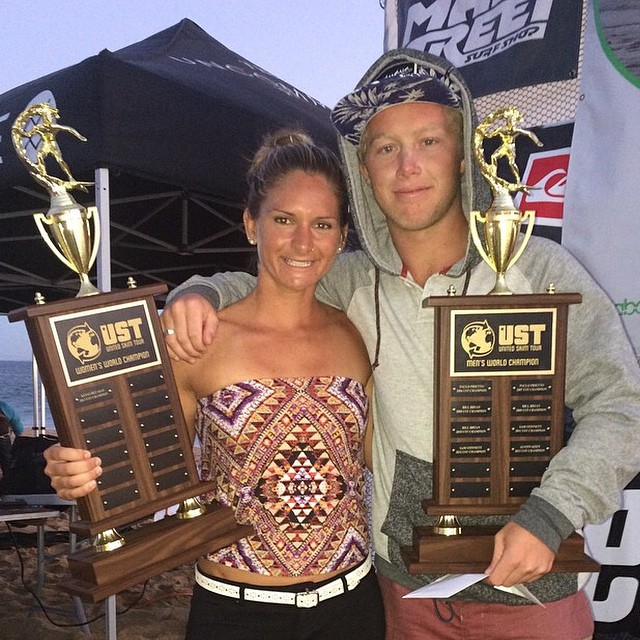 2014 Oktoberfest Video Coverage